BEST FEDERAL
CRIME LAWYERS
IN PHILADELPHIA
STRONGLY COMMITTED TO PROTECTING YOUR
FREEDOM, YOUR DIGNITY, AND YOUR FUTURE
BEST FEDERAL
CRIME LAWYERS
IN PHILADELPHIA
STRONGLY COMMITTED TO PROTECTING YOUR
FREEDOM, YOUR DIGNITY, AND YOUR FUTURE
Featured on the Super Lawyers Cover in Philadelphia Magazine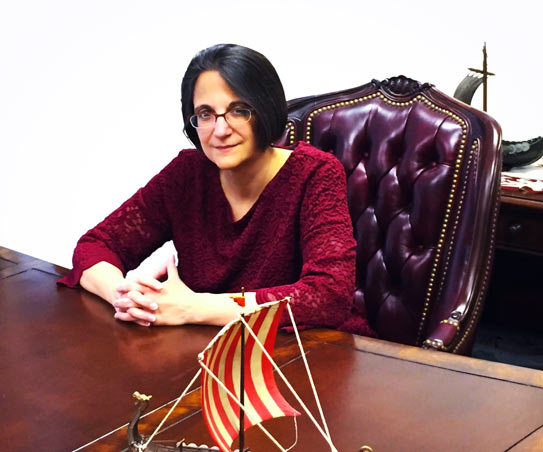 Defending yourself against a serious criminal charge is not easy, especially if no one in the system is on your side. Regardless of the type of charge you are facing, it can damage your personal and professional reputation, thereby putting your freedom and future at risk. If the federal government comes knocking on your door and you find yourself under investigation or under indictment, the stakes and the risks are as high as they can possibly get and your life and livelihood are in grave jeopardy.
The fact of the matter is that federal criminal charges cannot and should not be taken lightly. This is because such charges fall under the most serious area of criminal defense law that involves prosecution by the federal government of an individual or business for an action that is classified as a federal crime. Crimes are punishable offenses, which may include a fine and warrant imprisonment of several years or even many decades or life imprisonment.
"Very good at assessing a situation and figuring out the best move to make."
Simply stated, if you are facing criminal charges at the federal level, you will be up against the US government. While the federal government may do its best to prove charges against you, an experienced, skilled and competent federal crime lawyer can aggressively defend your case in a high-stakes and complex legal arena. If you need a federal crime lawyer, NiaLena Caravasos can be your BEST DEFENSE.
"Top 50 Women" Super Lawyers
"Top 10" Criminal Lawyers
"America's Top 100 Attorneys"
Rated as one of the best federal crime lawyers in Philadelphia and Pennsylvania, NiaLena Caravasos is a passionate, committed and dedicated lawyer. She provides the highest quality legal representation to her clients and aggressively defends the rights of the accused in federal courts. Her rich experience in not only lengthy and complex federal trials, but also in sophisticated negotiations and plea bargains, combined with her profound knowledge of criminal law and her passion for helping her clients is what ensures her courtroom successes like no other. And that is not an overstatement.
"Believe Me You Want Her On Your Side"
"Saved My Career As A Doctor"
"Put Simply, NiaLena Is One Of Those, 'Once Or Maybe Twice In A Lifetime Type Individuals'"
What Makes NiaLena Caravasos One of the Top Federal Crime Lawyers in Philadelphia?
For some people [the courtroom is] very frightening, and they don't like it. For NiaLena, it was what she was meant to do."
NiaLena's extensive experience in federal court includes the four-month highly-publicized Merlino organized crime trial in which NiaLena was the only female lawyer and won acquittals for her client, alleged mobster Frank Gambino, as well as her representation of powerhouse Senator Vincent Fumo in his five-month public corruption federal trial in which NiaLena once again was the only female lawyer and made headline news in The New York Times and ABC News. Moreover, not only is NiaLena known for her reputation of charting her own course in putting her clients first and for being unafraid to break ranks with the old-boy network of other criminal lawyers representing mobster defendants, but also her closing argument on behalf of Frank Gambino was subsequently selected among nationwide submissions and spotlighted as featured defense advocate by the Center for Criminal Justice Advocacy in Houston and is also being used to this day as a teaching tool by professors nationwide.
"No Nonsense", The Last Gangster
Along with her extensive experience and expertise in the industry, the way NiaLena works and serves her clients makes her stand out from the crowd. Unlike others, she treats her clients like human beings. She understands that everyone can make mistakes because, after all, humans are not perfect and she also believes that everyone deserves a second chance. More importantly, she has extensive experience in combining forensic psychology and psychiatry with her practice of federal criminal defense and weaving together intricate and unique arguments substantiated by the findings of medical professionals with whom she works in an effort to successfully convince judges to render outcomes that are favorable to her clients. Not only is NiaLena a co-author contributor to a book published by Oxford University Press in which she writes about the "The Growing Intersection of Forensic Psychiatry and Federal Criminal Defense," but also she has been a guest lecturer at the Department of Psychiatry of the Perelman School of Medicine at the University of Pennsylvania where she has focused her teachings on the growing intersection between forensic psychiatry and federal criminal defense.
"Extraordinary Human Being"
"The World Will Never Know My Name": "Preserv[ed] My Career, My Freedom, And My Dignity
NiaLena recognizes the fact that the people accused of criminal charges and those under constant scrutiny are most likely to experience a plethora of deep-rooted problems that go far beyond the boundaries of their immediate legal case. Her focus lies in aggressively and skillfully defending clients accused of federal crimes and restoring them to good lives. Her successful track record shows that she is a pro at what she does.
"The Ethics of White Collar Criminal Defense are Intriguing and She Communicates This in Such an Effective Way", Leadership Programs, The Wharton School
As an honors graduate from the prestigious Wharton School, where she is also a frequent guest speaker as well as on the Alumni Committee that interviews future applicants, as well as someone who also has first-hand work experience in international business, NiaLena has a competitive edge over other attorneys. As a result of her very personal and sophisticated knowledge of the business world, NiaLena is in a unique position to best relate to and clearly understand the unique challenges faced by white collar criminal defendants.
One of many such examples was described on a CNBC primetime special as "one of the largest known advance fee schemes in U.S. history," where NiaLena successfully represented a commercial broker in a federal criminal white collar crime case and massive mail and wire fraud conspiracy involving thousands of victims and many millions of dollars in loss. Following two years of meticulous analysis not only of the federal criminal case but especially of the young client's psychological turmoil and compelling life circumstances that played a critical role in how and why he became involved in and committed the offenses, coupled with strategic and relentless advocacy, the young man was able to avoid losing his life and career to the prison system and has embarked upon a new path after making everyone proud by turning his life around. As this young man's mother expressed in an email at the conclusion of the case, "I want to thank you SO MUCH for all of your deep compassion that you had in [my son's] case as well as still continue to have for him and his future. I know for certain that there would of been a very different outcome had we chosen different counsel. No one else would of put the time, effort and emotion into [my son] to get him where he needed to be and all of your very insightful decisions on this journey. I thank you from the bottom of my heart and I will be eternally grateful to you for all that you have done and how you have shaped his life in a very different direction."
Please visit "Case Successess" to read more examples about the various cases that NiaLena has handled.
Practice Areas—Types of Cases NiaLena Handles and Defends
NiaLena predominantly focuses on federal and white collar criminal cases, representing clients who have received grand jury subpoenas, target letters or are under federal criminal investigation and/or indictment. Furthermore, she is also experienced in handling and defending cases that are under investigation by various government agencies, such as:
US Department of Homeland Security
National Security Agency
US Secret Service
Drug Enforcement Administration
Federal Bureau of Investigation
Office of Inspector General
Internal Revenue Service
Bureau of Alcohol, Tobacco Firearms and Explosives
US Immigration and Customs Enforcement and more.
Over the years, NiaLena has fought for and successfully won a range of cases, including but not limited to:
RICO / racketeering
Organized crime
Corrupt organizations
Conspiracy
White collar crime
Frauds, such as mail fraud, loan fraud, wire fraud, bank fraud, mortgage fraud, tax fraud, investment fraud, and Medicare fraud
Financial crimes, such as money laundering and embezzlement
Corruption, including but not limited to public and political corruption and bribery
Obstruction of justice
False statements to law enforcement officials
Perjury
Illegal trafficking
Sex crimes
Cryptocurrency
Computer crimes
Violent crimes like the death penalty, homicide, murder, and arson
Federal sentencing issues and more
NiaLena extends her criminal defense services to several areas in the Eastern District of Pennsylvania, including these counties:
Philadelphia
Delaware
Montgomery
Bucks
Berks
Chester
Lehigh
Lancaster
Northampton
Moreover, she also serves clients in the Middle District of Pennsylvania, District of New Jersey and numerous other jurisdictions in the U.S., including New York, Washington D.C., and the Eastern District of Virginia.
For NiaLena Caravasos, every client is of the upmost importance and that is exactly why she handles every case personally and as a top priority with her undivided attention. Her clientele are broad-based, including individuals from different fields and professions, such as:
Medical doctors and Pharmacists and Nurses
Politicians
High-ranking Federal Government Officials
Arab Americans, Albanian Americans and people from other ethnic backgrounds
Fellow Attorneys
Musicians and Other Artists
University Students
Business Professionals and more
This is indicative of the fact that NiaLena is ready to help everyone with true commitment. After all, she believes not only that the rights of the innocent and falsely accused should be protected, but also that the rights of those who have made mistakes and have committed a crime must be equally protected.
Awards and Accolades—A High Success Record
"A Woman Who Is At The Top Of Her Game"
NiaLena has built her stellar market reputation on attributes like her unmatched skills, professionalism, work ethics, strong commitment towards her clients, passion for getting her clients justice, true caring for her clients as fellow human beings who deserve to be treated with dignity and respect, and her ever-increasing courtroom successes.
"NiaLena's Love Shined Through [And] The Judge Even Complimented Her On Her Work. It Was Absolutely TREMENDOUS!"
Her commitment and passion have been recognized not just by her clients, but also by her peers and organizational bodies. And this is evident from a plethora of awards and accolades that she has received for her exemplary services as a federal criminal defense lawyer.
Over the years, she has been honored with many prestigious awards, which include the following:
Only criminal defense lawyer to ever be featured on the Super Lawyers cover in Philadelphia Magazine
The subject of a Super Lawyers feature story entitled "Fierce"
Rated in the Top 50 Women Super Lawyers (2015-2017, 2019)
Rated as Pennsylvania Super Lawyer (2008-2009 and 2011-2019). She is the first female lawyer in private practice to be recognized for her criminal defense services by her peers
Earned the title of 'Pennsylvania Rising Star Super Lawyer' in 2005-2006
Recognized as 'Best Attorneys of America' by Rue Ratings in 2014-2019 and was invited to become a lifetime charter member
Top 100 Trial Lawyers (2012-2019)
America's Top 100 Attorneys (2013-2019)
7-Year Honoree By American Society of Legal Advocates
National Top Ten Criminal Defense Attorney (2015-2019) by NACDA (National Academy of Criminal Defense Attorneys)
10 Best Attorneys for Client Satisfaction by AIOCLA (American Institute of Criminal Law Attorneys)
"The Person Who Gave Me A New Life"
Her list of accolades is endless. This appreciation, along with the lasting difference that she is able to make in the lives of her clients, is what continues to fuel her performance and propels her to outdo herself each year. As one of the best federal crime lawyers in Philadelphia, she relentlessly and passionately continues to provide excellent criminal defense services to clients with sheer commitment and integrity.
Contact NiaLena Today to Take Back Control Of Your Life
"She's Not An Indian. She's A Chief."
If you have been falsely accused of a crime you did not commit or even if you have done something wrong, know without a doubt that you can count on NiaLena to fight for the best result in your case. It is true that facing federal prosecution is a frightening and challenging experience and only an experienced attorney like NiaLena, who also has a wealth of knowledge of the federal criminal justice system and the respect of federal judges and other players in the federal system, can prepare your best defense against the federal government.
"Little Did I Know That She Would Speak Into My Life Things I Didn't Even Believe Of Myself And Convey To Me A Message Of Hope And Belief In Me And In Who I Can Become"
She will use her extensive experience and expertise to protect your rights, your dignity, and your future—doing whatever she can to ensure the best outcome for you.
"When I gave up, she picked me up and ran!"
NiaLena will fight with you every step of the way, thereby providing you with the best defense possible. She offers undivided, personal and round-the-clock attention to every client. And that is what you too can expect from her. NiaLena will work cohesively and personally with you, from start to finish, guiding you through every stage of your proceedings. This includes, but is not limited to, bail/detention hearing, probable cause hearing, pre-trial proceedings, discovery, trial, non-trial negotiations and disposition and, if needed, sentencing.
"Every Decision She Made Was Dead On"
To assist with your defense, NiaLena will use her extensive network of investigators and top experts, including tax specialists and forensic experts, to make sure you have the strongest case possible. Simply stated, NiaLena will fight until the end to get you justice and to help restore you to a good life. And that's her promise to you.
Of all her accomplishments, NiaLena is most proud of the countless people whom she has helped and whose lives and careers she has saved. Please visit "Quotes by Others" to read what her former clients and colleagues and judges have to say.
"She easily beats the big law firms with better results as a single practitioner."
Let NiaLena, One of the Top Federal Crime Lawyers in Philadelphia, help you in your time of need.