"The World Will Never Know My Name"
"Preserv[ed] My Career, My Freedom, And My Dignity"

Federal Criminal Client
"Impeccable Integrity"
"Extraordinary Human Being"

Philadelphia Criminal Lawyer
"Top 100 Philadelphia" Super Lawyers
2020-2021
Only female lawyer recognized for "Criminal Defense"
Recognition by Super Lawyers of a select
group of "Top 100" in Philadelphia
among all legal practice areas

Spotlighted In "PA Super Lawyers"
Feature Article Entitled "Fierce"
2013
"Top 100" Super Lawyers
2020-2021
Only female lawyer recognized for "Criminal Defense"
Recognition by Super Lawyers of a select
group of "Top 100" in Pennsylvania
among all legal practice areas

"Top 50 Women" Super Lawyers
2015-2017, 2019-2021
Recognition by Super Lawyers of a select
group of "Top 50 Women"
among all legal practice areas
"Pennsylvania Super Lawyer"
2008-2009, 2011-2021
First female lawyer in private practice in Philadelphia
recognized by her peers for "Criminal Defense"
Featured by Philadelphia Magazine and Law & Politics Magazine
Super Lawyers is a listing of outstanding lawyers from
more than 70 practice areas who have attained a high degree
of peer recognition and professional achievement

"Pennsylvania Rising Star Super Lawyer"
2005-2006
Recognized by her peers in the field of Criminal Defense
and featured by Philadelphia Magazine and also Law & Politics Magazine
"Top 100 Trial Lawyers"
The National Trial Lawyers
2012-2021
First female criminal defense attorney
in Pennsylvania selected
Membership is obtained by special
invitation and extended only to those
"Top 100" from every state who exemplify
superior qualifications of leadership,
reputation, influence, stature,
and profile as trial lawyers

"Top 100 Criminal Defense Lawyers"
American Society of Legal Advocates
2013-2019
Membership is extended to only the
top 2% of lawyers in Pennsylvania
"who combine stellar legal credentials
with proven commitment to
community engagement, leadership,
and the highest professional standards"
"Top 10 Criminal Defense Attorney"
National Academy of
Criminal Defense Attorneys (NACDA)
2015-2021
Honored in Pennsylvania as among
"the very few attorneys (less than 1%)
that are good enough to make [the] list
[and] have demonstrated an extraordinary
amount of knowledge, skill, experience,
expertise and success in their
practice of criminal defense"
Top Federal Crime Lawyer
Top White Collar Crime Lawyer
Client's Choice – Federal Crime
Client's Choice – White Collar Crime
Superb rating (10.0 out of 10)
"Top Northeast Lawyer"
Featured in Arrive Magazine
2009-2021
Recognized by Avvo
"America's Top 100 Attorneys"
Lifetime Achievement Membership
2016-2021
Distinguished for Lifetime Achievement Membership and selected as one of the Top 100 Attorneys in Pennsylvania based upon various criteria, including lifetime legal achievements, professional experience, significant case results, peer reputation, client satisfaction, other notable honors, media notoriety, and community impact.
"Fellow"
Litigation Counsel of America
2016-2021
Honored to be selected as a Fellow of the Litigation Counsel of America (LCA), a trial lawyer honorary society composed of less than 1/2 of 1% of American lawyers, where fellowship is highly selective and by invitation only. Fellows are selected based upon excellence and accomplishment in litigation and superior ethical reputation. The number of Fellowships has been kept at an exclusive limit by design, and Fellows are generally at the partner or shareholder level or are independent practitioners with recognized experience and accomplishment.
"10 Best" Female Attorneys
for Client Satisfaction
American Institute of
Criminal Law Attorneys (AIOCLA)
2016
Distinguished in Pennsylvania
in the practice of Criminal Law

"Client Distinction Award"
2003-2021
AV® Preeminent™
Highest Rating for Legal Ability and Ethical Standards
5.0 out of 5 Peer Review Rated
2003-2021
"Top-Rated Legal Leaders"
2013-2021
"Bar Register of Preeminent Women Lawyers™"
2003-2021
"Top Rated Lawyers in
Criminal Defense: White Collar"
American Lawyer Media & Martindale-Hubbell
2012-2015
Featured in issues of both Corporate Counsel
and The American Lawyer
"All Honors by Martindale-Hubbell®"
Among the top 5% of law firms in America
"America's Top 100 Criminal Defense Attorneys"
Lifetime Achievement Membership
2018-2021
Distinguished for Lifetime Achievement Membership and selected as one of the Top 100 Criminal Defense Attorneys in Pennsylvania based upon various criteria, including lifetime legal achievements, professional experience, significant case results, peer reputation, client satisfaction, other notable honors, media notoriety, and community impact
"Three Best Rated"
Best Criminal Defense Lawyer in Philadelphia, PA
2018-2021
Handpicked as one the Top 3 Philadelphia Criminal Defense Lawyers
"Criminal Defense Attorney of the Year – Pennsylvania"
Lawyers World Leading Lawyer Award
2012
Lawyers World Law Award
2012-2013
"Recognize a select number of leading professional firms
and lawyers across the globe for their individual areas
of specialization, within their geographical location"
Although a number of factors are considered
during the judging process, the lawyers selected
are those "that are noted for having a
high degree of ability in complex situations"
and "those that continually innovate" and
"perform to exceptional levels during the
most difficult period that the global
economy has experienced for decades"
"Criminal Defense Law Firm of the Year – USA"
Finance Monthly Law Awards
2016
"Influential Philadelphia Area Lawyers"
2009
Featured in "The Power Fifty" edition
of Philadelphia Magazine
The Hellenic Voice
Hellenic Communication Service, LLC
Featured in articles and publications
devoted to issues of interest to the
Greek-American community
"Top Lawyers"
Main Line Today
2009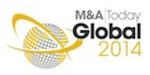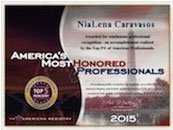 America's Most Honored Professionals
2015-2021
Distinction is a cross-industry and cross-profession
honor based on quantitative analysis of
authenticated public recognitions and
is awarded only to successful individuals
who have been publicly recognized for
professional excellence with
multiple honors from
trade groups, peers, clients, and the press
M&A International Global Award
for both Criminal Law
and White Collar Crime
2013 and 2014
Lawyers World Law Award
Honor is bestowed upon "firms that are truly leaders
within their chosen areas of specialization"
The M&A International Annual Awards programs
accumulate votes from over 163 countries globally
and "provide a benchmark of the very best
of the best industry leaders, exemplary teams
and distinguished organizations, based on the
simple principles of veracity, accuracy and insight"
Global Awards Winner –
"Pennsylvania Criminal Defense Attorney of the Year"
2011-2012, 2015-2018
"Pennsylvania Law Firm Of The Year
in Criminal Law & White Collar Crime"
2010, 2015-2018
Recognized among "the world's leading law firms and lawyers
in an array of countries and continents across the globe"